For my final year major essay I completed a graphic arts research project.

My essay focused on graphic design within the world around us. I was interested in how we interact with graphic design in the everyday world.

I focused my studies on my home city of Birmingham, specifically; Aldridge, Digbeth and Grand Central. I completed each section by walking around each area, photographing what I saw and noting how it made me feel.

For the practical part of the this module I designed a walking guide for the city of Birmingham based around graphic design. Including a map of each of the areas that I visited.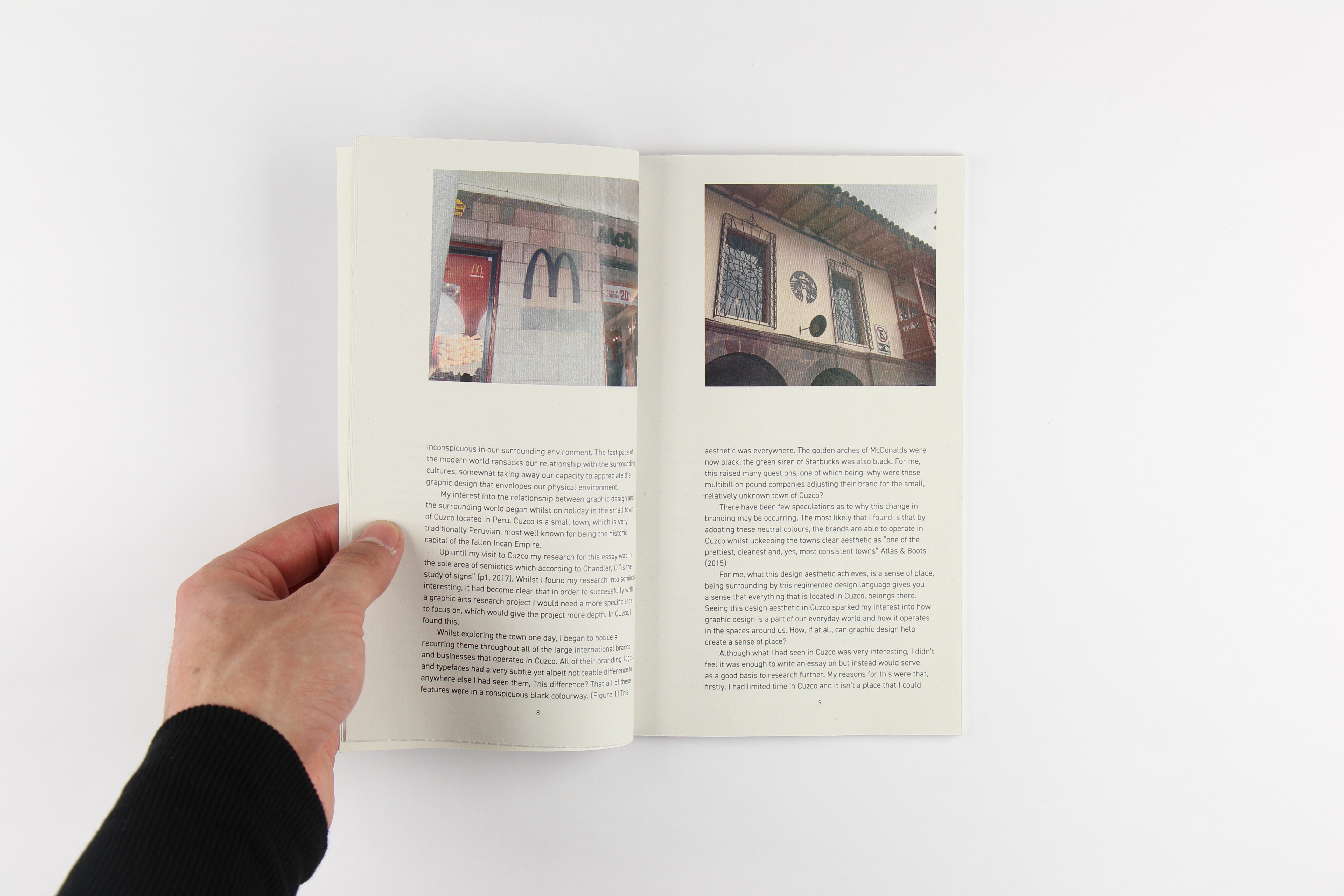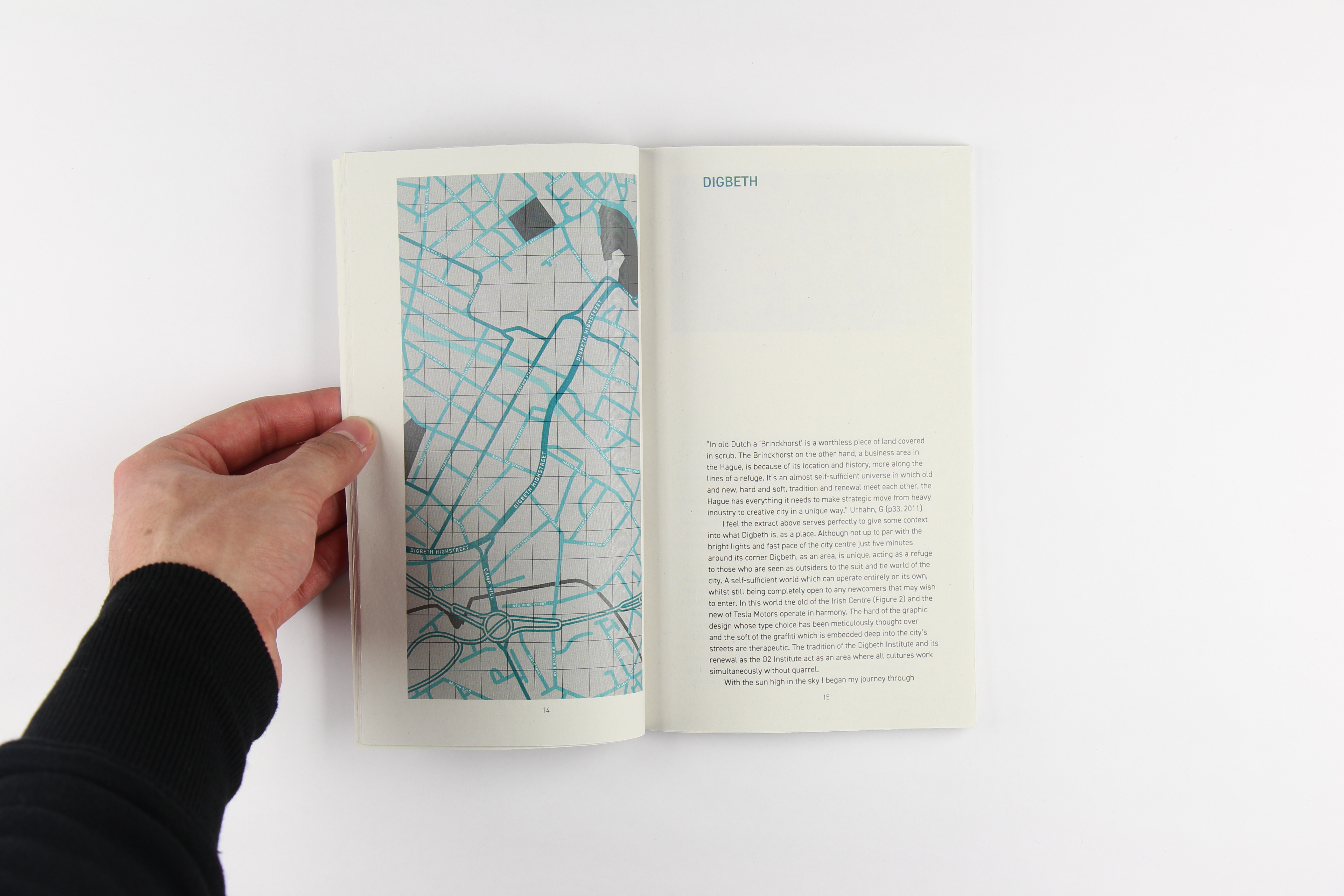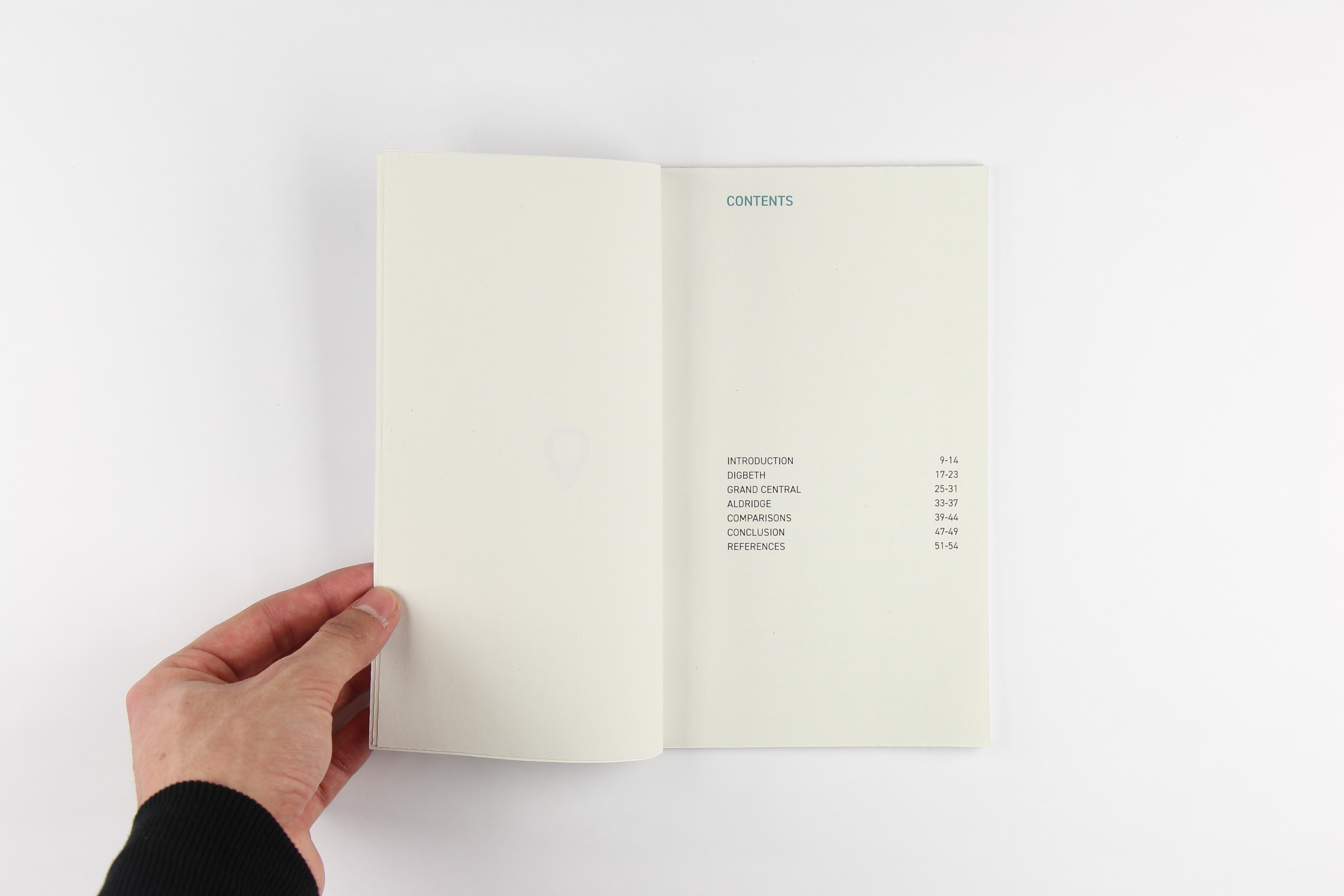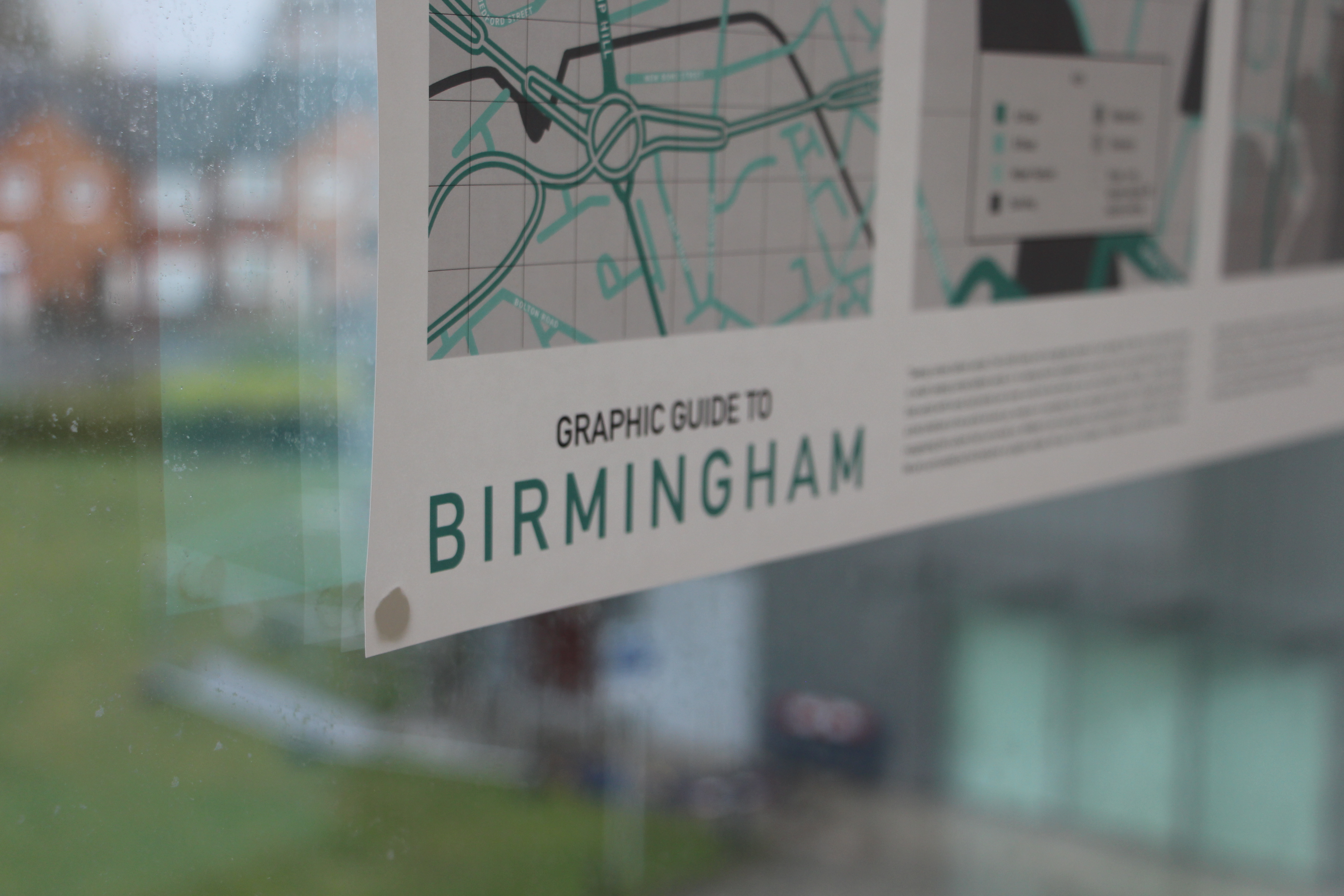 ---
Cargo Collective 2019 - jacobwalkerdesign.com